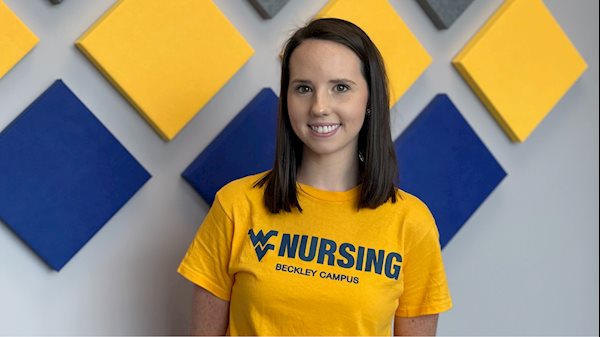 BECKLEY, W.Va. — The West Virginia University School of Nursing Beckley Campus has selected Kaitlyn Sizemore to represent the school as an ambassador.
Sizemore, of Shady Spring, West Virginia, is a sophomore in the Bachelor of Science in Nursing (BSN) program.
Established in Fall 2022 on the Morgantown Campus, the ambassador scholarship program provides selected students with a $500 scholarship per semester. Ambassadors represent the school at recruitment events and activities, as well as work office hours on non-event weeks.
"I wanted to be an ambassador because I want to become more involved within my program, but also to help other students coming into the program feel welcomed," Sizemore said. "I chose nursing because I have always enjoyed helping those in need, and I want to be able to make a difference within the community."
The ambassador program was established by recruitment specialist Phillip Engelkemier, who saw how valuable the experience and knowledge of current nursing students can be for prospective students. The program on the Beckley Campus will be led by Hillary Parcell, Beckley Campus Chair, and Kelly Morton, a clinical assistant professor.
Sizemore joins Morgantown ambassadors Ateria Walker, Aiden Slusser and Kylie Dick, along with Keyser ambassador Jessica Maynard.
For more information about the ambassador program, visit nursing.wvu.edu/students/resources/son-ambassador-program.