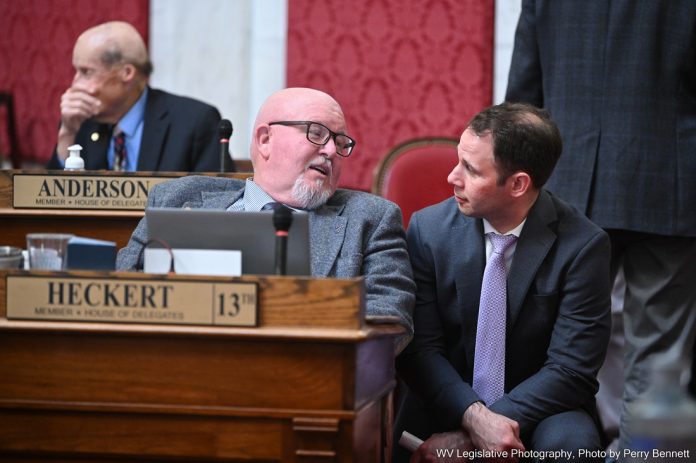 The House briefly met this morning, passing House Bill 2937 and House Bill 3233.
House Bill 2937 reduces the amount paid to the Tax Commissioner for the annual licensure fees to volunteer fire departments for charitable raffles.
House Bill 3233 increases the uniform allowances for members of the National Guard to $500. The bill also allows any member requiring specialty uniforms to request a reimbursement for procuring the uniforms.
During Senate Messages, the House concurred to complete legislative action on House Bill 2596, House Bill 3055, and House Bill 3272.
House Bill 2596 denies transfers to other schools by students who are suspended or expelled from a school for certain conduct, amend the county board of education's policies, and modifies the appeals process for transferring students.
House Bill 3055 establishes technical transitional math for students interested in careers in trades. The bill allows the math course to be used to fulfill graduation requirements.
House Bill 3272 allows for the formation and operation of licensed and unlicensed private trust companies under West Virginia law.
After the bills on second reading, the House heard announcements and remarks by members.