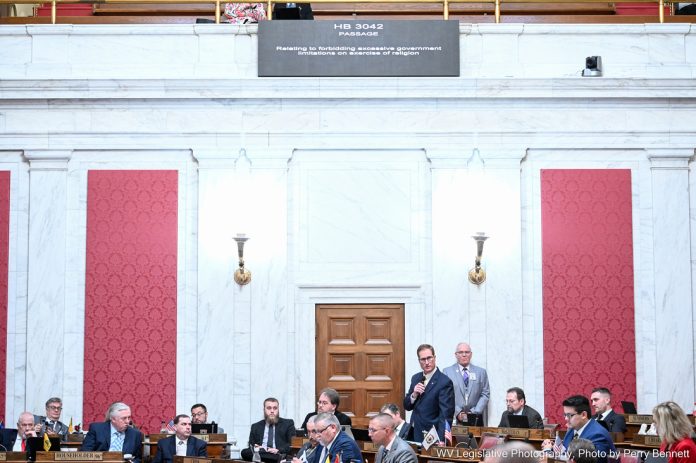 Charleston, WV -During this Monday's House floor session, 21 bills were up for passage. The action was delayed on two of the bills. The rest of the bills advance to the Senate, including House Bill 3042 and House Bill 3445.
House Bill 3042 creates the Equal Protection Religion Act to prevent the government from placing excessive limitations on the exercise of religion.
The debate on the bill was lengthy. The proponents of the bill stated that this bill was to protect individuals practicing their religion from infringements from state and local governments.
Opponents expressed fears of people using this bill as legal coverage to spread hate and refuse to serve individuals under the guise of religious freedom.
House Bill 3445 crates a compliance credits program for individuals on probation and parole. The bill states individuals receive 30 days of earned compliance for each 30-day period where the individual substantially fulfills all the conditions of parole. Individuals can earn additional compliance credits for maintaining employment; paying fees, court costs, and fines; completing life skills or treatment and rehabilitation programs; and earning education degrees.
The bill does exclude individuals convicted of a felony offense using explosives or deadly weapons, sexual offenders, and offenses against a child. The bill requires the Division of Corrections and Rehabilitation and the Division of Probation Services to provide annual reports to the Legislature.
Also, fourteen House Concurrent Resolutions were adopted.