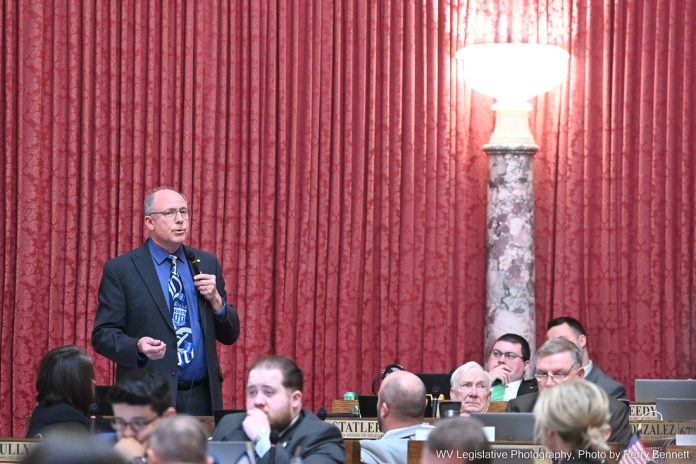 Charleston, WV – The House of Delegates met this morning. With no bills on third reading, amendments were offered on a couple of bills, and action was delayed on one bill.
House Bill 2007 prohibits irreversible gender reassignment surgery and hormonal therapy for persons under 18 years of age. Two amendments were offered. One would allow for surgeries with parental consent. The other would prohibit all cosmetic surgeries on children. Both amendments failed.
House Bill 2380 removes or changes obsolete or outdated provisions of code relating to the School Building Authority. An amendment was offered and adopted, that allows the School Building Authority to request $23 million for appropriation to the agency's General Revenue Fund to be transferred to the School Construction Fund.
Action on House Bill 2832 was delayed one day. The bill clarifies the appropriate and inappropriate duties for school counselors.