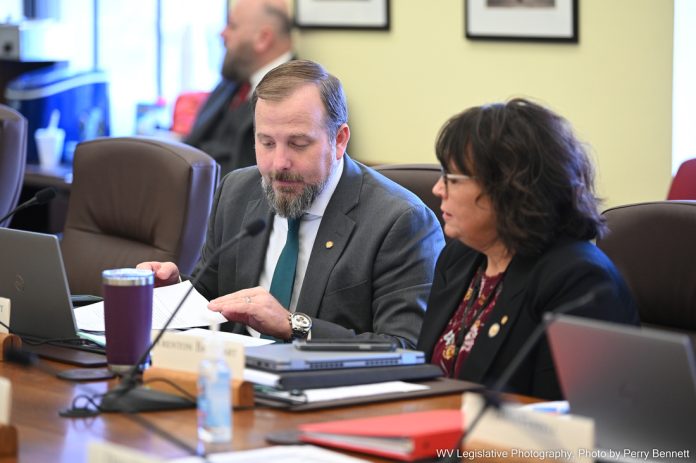 The Committee on Economic Development and Tourism met this afternoon. The following bills were considered.
House Bill 3370 creates a loan program to be administered by the West Virginia Department of Economic Development for certain properties and developments on U.S. Army Corps of Engineers land, state parks and resorts, and hybrid tourism destinations in the case of default by an eligible entity.
House Bill 3147 creates the Upper Ohio Valley Trail Network Recreation Authority. The bill provides for the continuation of the Upper Ohio Valley Trail Network Recreation Authority and the establishment of the recreation area.
Senate Bill 160 establishes the West Virginia Rail Trails Program consisting of rail-to-trail and rail-with-trail programs. It expands the authority of the Division of Multimodal Transportation Facilities to acquire railroad rights-of-way and land for both trail programs.
House Bill 2094 establishes the Remote Worker Home Development Act.
House Bill 3428 makes the West Virginia Business Ready Sites Program permanent.
House Bill 3392 dedicates the first $30 million dollars of excess revenue each fiscal year into the Development Office Promotion and Closure Fund to be used to facilitate business formation, expansion, recruitment, and retention through marketing and international development and export assistance.