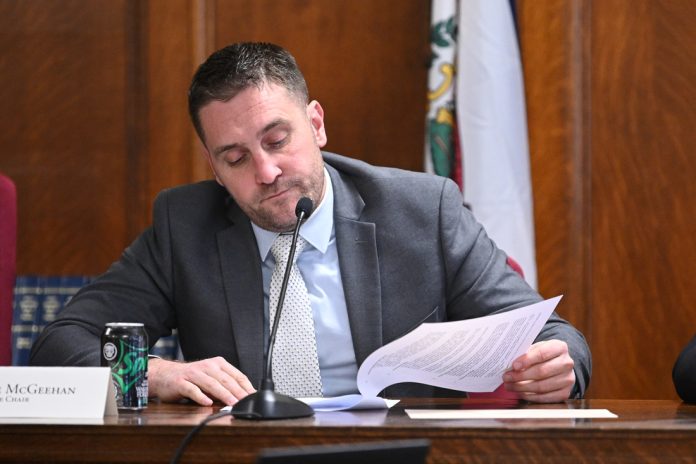 The Committee on Government Organization met this afternoon, advancing the following.
House Bill 3484 expands the employment and training requirements for individuals to receive SNAP benefits.
House Bill 3303 clarifies and expands the powers and duties of the director of the Coalfield Community Development Office and provides funding to the office through federal grants and portions of West Virginia's severance tax collections.
House Bill 3438 establishes an auto-renewal licensing program that is eligible for discounts on licensing fees.
House Bill 3459 allows for a best-value procurement evaluation for prequalified bidders.
House Bill 2760 permits firefighters to drive ambulances at the scene of an emergency when both EMTs are needed to administer patient care.
House Concurrent Resolution 19 declares the "pepperoni roll" to be the official state food of West Virginia.
House Bill 3398 establishes the WV Memorial to Fallen Heroes of the Global War on Terrorism. The bill allocates funding and creates a commission to construct the monument which will be placed on the Capitol grounds.