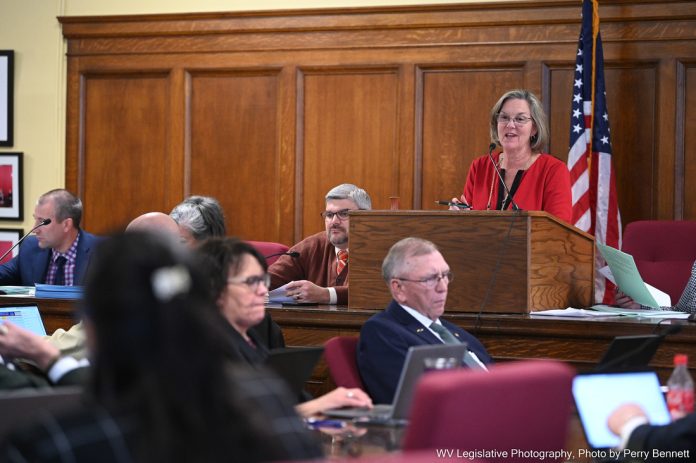 Charleston, WV -The House Health and Human Resources Committee met this afternoon, advancing the following bills.
The Committee Substitute of House Bill 2019 was adopted. The bill prevents the sale of hemp-derived products, such as Delta 8 and Delta 7, to minors. The introduced bill would have outlawed the use of Delta 8 and 7, as well as other synthetic controlled substances.
House Bill 2845 repeals expired code relating to uninsured and underinsured pilot programs.
House Bill 3077 repeals the termination code relating to the Methamphetamine Laboratory Eradication Act.
House Bill 3164 extends the termination date of the West Virginia Advisory Council on Rare Diseases due to a delay in beginning its duties.
House Bill 3191 requires mental health facilities are required to be licensed as a hospital.
Senate Bill 241 makes the investigation and enforcement of the Patient Brokering Act the responsibility of the Office of Health Facility Licensure and Certification (OHFLAC) It requires OHFLAC to develop a tool to facilitate public complaints about the Patient Brokering Act.