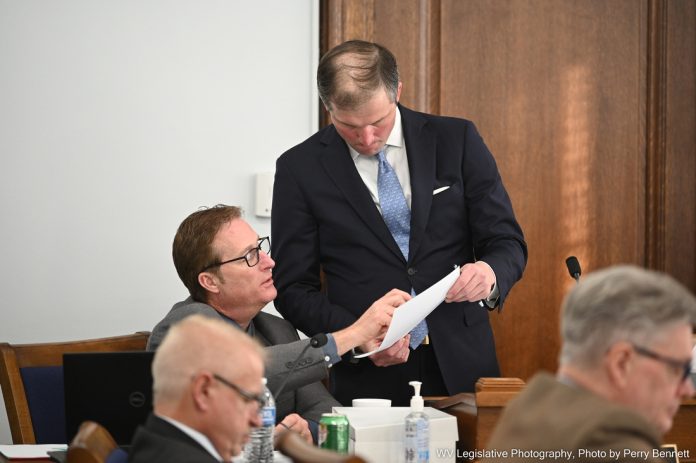 The Judiciary Committee met this afternoon and considered the following.
House Bill 3042 forbids excessive government limitations on the exercise of religion and creates the Equal Protection for Religion Act.
House Bill 3018 establishes the age of consent for marriage as 18. This prevents anyone under 18 from obtaining a marriage license in West Virginia. The bill removes the ability of an underage person to obtain consent to marry through their parents, legal guardian, or by petition to the circuit court. The bill was amended to clarify that this bill does not nullify marriages prior to its passage, nor does it nullify an otherwise legal marriage in another jurisdiction.
House Bill Originating relates to the Safe Haven Baby Box. Currently, a baby can be dropped off at a hospital or fire station if it is staffed 24/7. This bill allows for a box with an alarm to be placed in these fire stations. If the alarm sounds, firefighters would be required to retrieve the baby and take the baby to the hospital.
House Bill 3363 recognizes the law-enforcement powers of correctional officers employed by the Division of Corrections and Rehabilitation to bring state code into compliance with the Federal Law Enforcement Officers Safety Act (LEOSA) provision.
House Bill 3271 requires audio recordings in bathrooms of self-contained bathrooms in special education classrooms.