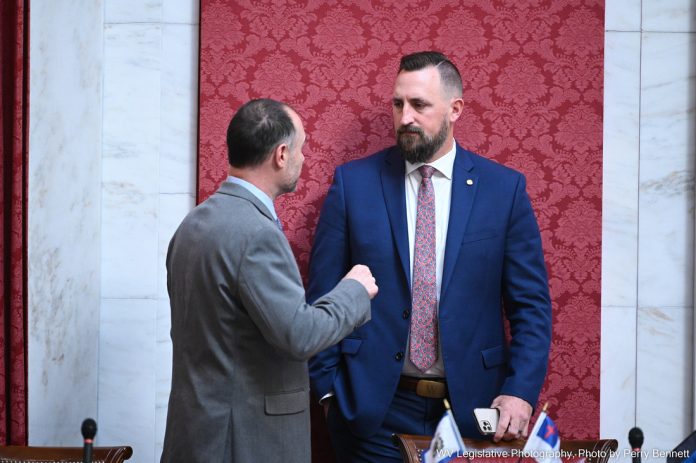 Wednesday, in the House of Delegates, four bills were passed.
House Bill 2754 permits pharmacy technicians to perform immunizations.
House Bill 2757 expands eligibility for the WV Invests Grant Program to not-for-profit private baccalaureate institutions and not-for-profit, hospital-based allied health programs.
House Bill 2776 updates the definition of federal adjusted gross income and certain other terms used in the WV Personal Income Tax Act.
House Bill 2777 updates the meaning of "federal taxable income" and certain other terms used in the West Virginia Corporation Net Income Tax Act by bringing them into conformity with their meaning for the Internal Revenue Code's definitions.
Three bills were on second reading today, but the action was delayed one day on House Bill 2171. The bill removes the requirement that the Commissioner of the Division of Highways set standards and regulate studded tires, as the US DOT already regulates the safety of motor vehicles and related equipment.
After the rules were suspended during Senate messages, Senate Bill 231 was read for the first time. Also on first reading were Senate Bill 143, House Bill 2221, House Bill 2597, and House Bill 2800.