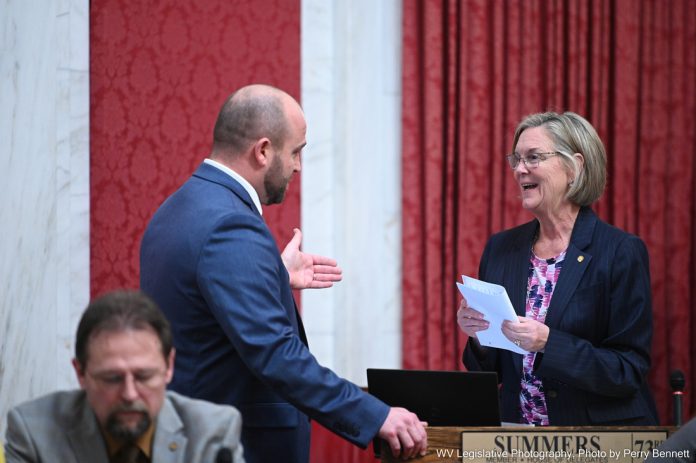 During today's House session, eleven resolutions were adopted, and thirteen bills passed, three of which completed legislative action.
Senate Bill 577 reduces the cost of insulin to $35 per 30-day supply and states that the cost of devices shall not exceed $100 per 30 days. The bill also removes the prescription for a blood test for ketones.
The debate was lengthy on this bill. A few opponents expressed concerns about cost shifting. Others brought up other health issues which require expensive medication. Proponents stated this was an important issue, as many diabetic patients cannot afford $600 + a month for the prescription. The bill passed 85 to 12.
Senate Bill 490, the Patrol Officer Cassie Marie Johnson Memorial Act, states that any person who knowingly, willfully, and forcibly obstructs a law-enforcement officer, probation officer, parole officer, courthouse security officer, correctional officer, the State Fire Marshal, deputy fire marshal, firefighter, or EMS personnel acting in their official capacity and causes death to the official is guilty of a felony and shall be imprisoned for 25 years to life.