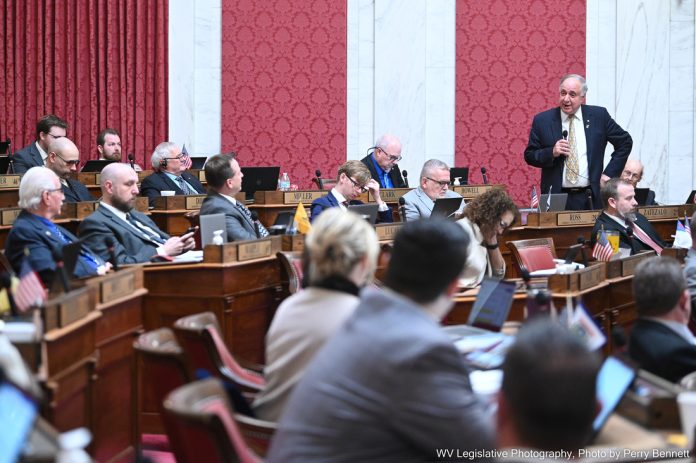 The House convened early this morning. Five bills were passed including the following.
House Bill 2218, the Distracted Driving Act, expands prohibitions on distracted driving of motorists utilizing a wireless communication device or stand-alone electronic device.
The debate on House Bill 2882 was lengthy. The supplemental appropriation bill adds a new item of appropriation and increases funding from the surplus balances to the Economic Development Department for the Department's Project Fund and Broadband Development Fund.
The proponents of the bill stated the funding will be used to build and diversify the state's economy. The funding would bring more manufacturing jobs to the Northern Panhandle. Another proponent stated that this funding would help redevelop and reinvigorate West Virginia.
The opponents stated they believe the Economic Development Department had been allocated sufficient funding already. Concerns about the unknowns of the project were also expressed during debating.
The bill passed 69 in favor and 25 against. The bill now heads to the Senate for consideration.
House Bill 3130 creates the West Virginia Coalfields Energy Research and Economic Development Authority.