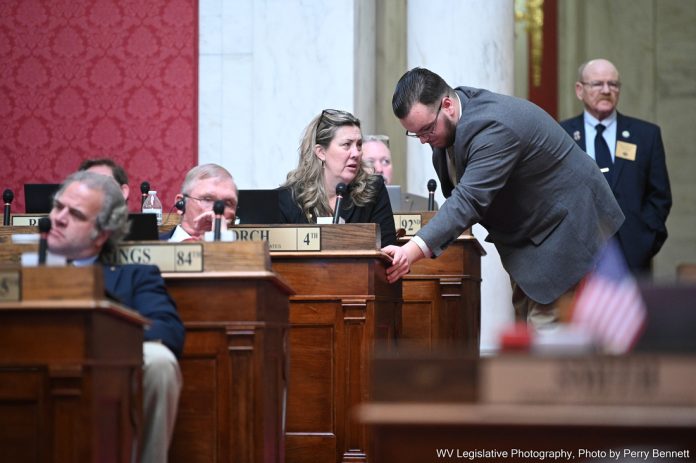 The Committee on Pensions and Retirement met this morning. The following bills advance.
Senate Bill 449 adds WV Natural Resource Police Officers Retirement System to the state government Retirement Systems. The bill also amends code relating to charter schools and TERS.
Senate Bill 450 requires a medical exam by a board-approved physician for disability awards and benefits for the West Virginia Public Employees Retirement System, the Deputy Sheriffs' Retirement System, the Municipal Police and Firefighters Retirement System, the State Police Retirement System, the Emergency Medical Services Retirement System, the Teachers Retirement System, and the Natural Resources Police Officers Retirement System.
Senate Bill 451 adds electing charter schools to the retirement contributions section and provisions of delinquent contribution. The bill provides for the transfer of assets from PERS to TERS.
Senate Bill 475 provides for the oversight board discretion in the method of medical examinations of a member applying for disability benefits,
Senate Bill 452 adds 911 personnel and county firefighter to those who can contribute and receive benefits from the EMS Retirement System
Senate Bill 458 sets the rate of interest on delinquent retirement contribution submissions. The bill also prohibits an employer from unilaterally terminating its participation without legislative action.