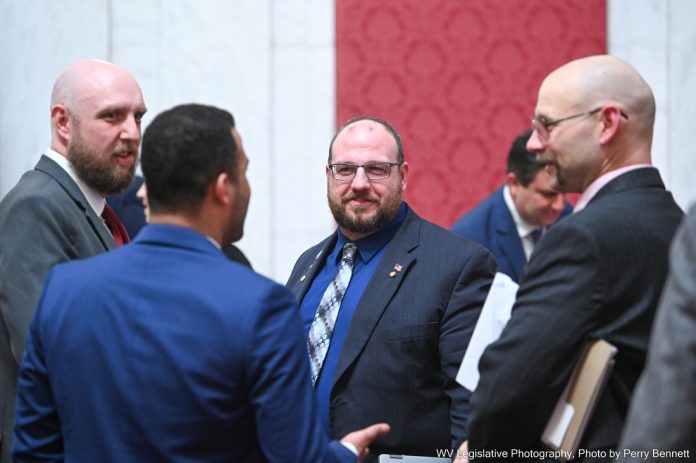 Today, the House had thirty-three bills on third reading. One had action delayed, thirty-one advanced to the Senate, and one failed to pass.
House Bill 2953 would have created the Commission on Cost-of-Living Adjustments. The Commission's role would be to study the differentials in the cost of living between different counties. Then, the commission would compile, analyze, and weigh data from available sources to determine the five counties with the highest costs of living; estimate the number of applicable state employees whose primary workstation is within these counties and which agency they work; determine a recommended flat dollar amount to provide each applicable state employee, which could be appropriated by the legislation in the coming fiscal year as a cost-of-living adjustment; and report all determinations and recommendations with supporting data to the Legislature by December 1, 2024.
The bill failed to pass the House. Opponents stated that the bill would only benefit the wealthier counties in the state, while areas such as the southern coal fields would continue to struggle. They expressed concerns that increasing the salaries in only a few counties was keeping the poor, poor, and the wealthy, wealthy.
Proponents of the bill stated that the bill would help determine the areas that needed additional pay for state employees; that it would start a conversation. Then, if money was appropriated, it could be used to keep those employees in the state. A frequent example was the eastern panhandle, as many who live in this area, work in VA, MD, and PA due to better salaries.
House Bill 2814 advanced to the Senate. The bill creates the Hydrogen power Task Force Act. The task force would study hydrogen-fueled energy in WV's economy and energy infrastructure. The study would review regulations and current legislation; federal incentives; potential sources of hydrogen; and make recommendations.
The Commission will be comprised of seven members: representatives from the electric utility, fossil fuel energy, manufacturing, and environmental industries; the chair of the PSC; the Secretary of the DEP; and the Secretary of the Department of Economic Development. The Commission shall submit a report by July 1, 2024, and sunset once the report is submitted.