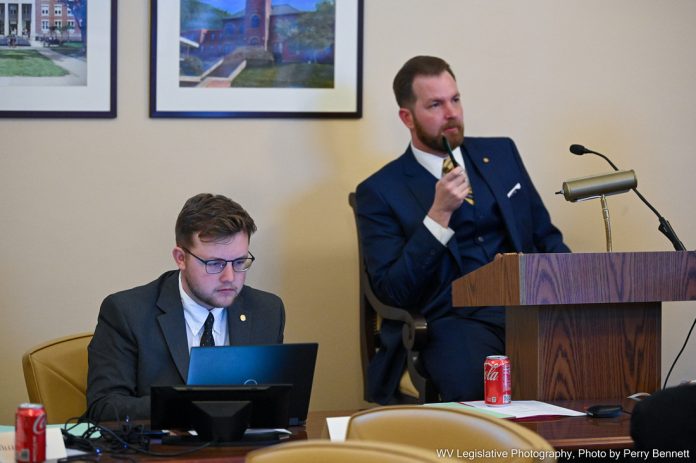 House Committee on Technology and Infrastructure met this afternoon.
The Committee heard a presentation from American Water and the DEP about the possible effects of the East Palestine, Ohio train derailment.
House Bill 3498 creates the Consumer Data Protection Act. The bill establishes a framework for controlling and processing personal data in the state. The bill limits the application to all persons that conduct business in the state and either control or process personal data of at least 100,000 consumers or derives over 50 percent of gross revenue from the sale of personal data and control or process personal data of at least 25,000 consumers. The bill delineates responsibilities and privacy protection standards for data controllers and processors. The bill clarifies standards do not apply to state or local governmental entities. The bill provides exceptions for certain types of data and information governed by federal law. The bill provides that consumers have the right to access, correct, delete, obtain a copy of personal data, and opt out of the processing of personal data for the purposes of targeted advertising. The bill provides that the Attorney General has exclusive authority to enforce violations of the law.
House Bill 3397 prevents all restrictions on any political subdivision regarding the formation or establishment of any entity which would seek to provide or assist in providing broadband service.
House Bill 3412 modifies certain provisions relating to broadband. The bill adds certain provisions to the administration of the Broadband Development Fund, including regulating the disposal of grant-funded assets. The bill provides for penalties where misrepresentation of eligible telecommunications carrier status occurs.
House Bill 3473 creates a work group to create procedures and policies and a plan for the construction of a database with information necessary for infrastructure maintenance and development. Recommendations must be submitted to the Committee on Technology and Infrastructure by January 1, 2024.
House Bill 2865 clarifies that the Public Service Commission may enter an order requiring corrective measures up to and including an acquisition of a distressed or failing utility. The bill was laid over until the next meeting.