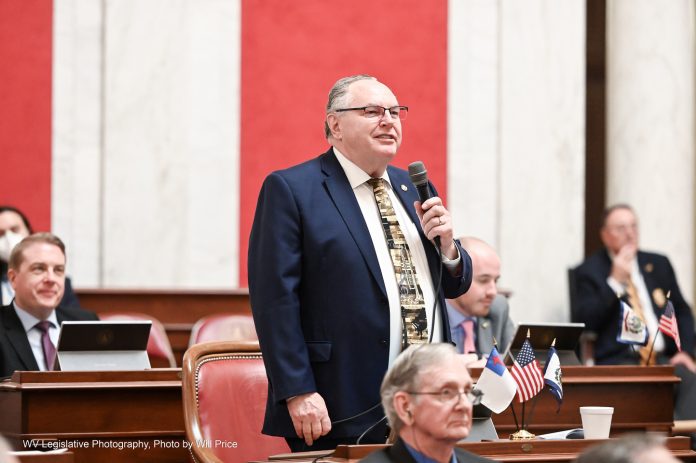 The Senate completed action on eight bills and sent one back to the House of Delegates with changes during the morning floor session. They met again at 5 p.m. to receive committee reports and read select bills a first time.
Bills Completed Today:
House Bill 2587 – To reflect that County Sheriffs will be required to include a breakdown of the distribution of where a citizens taxes will be paid
House Bill 2607 – Clarify that vehicles with a capacity larger than 10 passengers may be used to transport students provided that no more than 10 passengers may be transported at one time.
House Bill 2611 – To remove certain territorial limitations on a banking institution's ability to offer messenger services or mobile banking facilities
House Bill 2638 – Authorizing certain agencies of the Department of Administration to promulgate legislative rules
House Bill 2762 – Allowing variance in state fire code for certain buildings used solely for emergency equipment storage
House Bill 2899 – Repealing two sections of code relating to gas utility rates
House Bill 3210 – Relating to the performance of installation of propane gas systems
House Bill 3215 – Relating to land use
A Department of Environmental Protection rules bill, House Bill 2640, was sent back to the House with technical changes and an amended title.