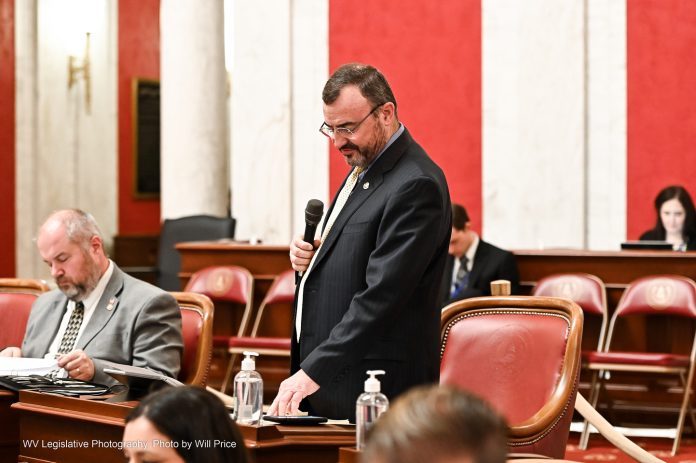 The Senate completed legislation on one bill during Friday morning's floor session.
Senate Bill 275 will add State Fire Marshals to the statute included with law enforcement and first responders that receive information on school safety requirements.
Also on Friday, Senator Swope (R-Mercer) voluntarily stepped down from his position as chair of the Senate Economic Development Committee and President Craig Blair (R-Berkeley) appointed Senator Glenn Jeffries (R-Putnam) to the position. Swope had suggested recently to Blair that Jeffries be appointed to the position.
Jeffries was instrumental in attracting two companies owned by Berkshire Hathaway to the state earlier this year. The companies are purchasing more than 2,000 acres at the former Century Aluminum site in Jackson County to build a modern titanium melt facility powered by solar energy.