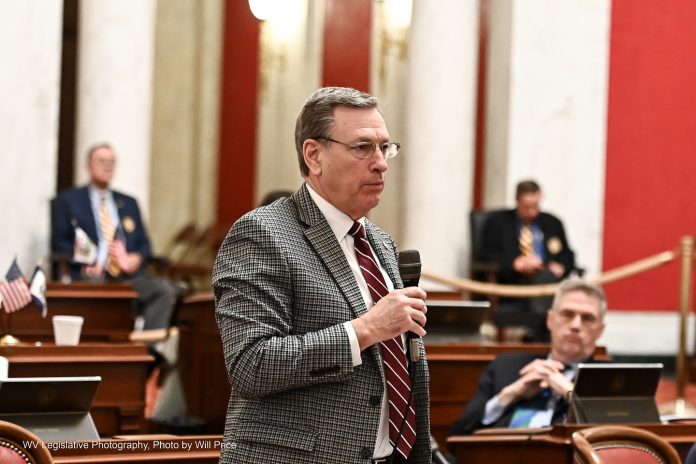 The Senate completed legislative action on House Bill 2006 Wednesday, legislation that would divide the Department of Health of Human Resources into three separate agencies.
There was little debate today but lawmakers have been considering this for months, and passed a similar bill last year that was vetoed by Governor Justice in favor of further study.
Currently, DHHR is the state's largest agency, with a $7.5 billion budget made up of both state and federal funding and close to 5,000 full-time employees. Despite the size and scope, the department has struggled for years to address the state's health and social disparities.
The legislation today would split the massive agency into three separate agencies with their own agency head effective Jan. 1, 2024. The new agencies would be the Department of Health, the Department of Human Services, and the Department of Health Facilities.
The three departments would be served by one central Office of Shared Administration for administrative support for human resources, finances, information technology, administrative service, and communications, with all three departments entering into a memorandum of understanding. This model is similar to one used by the departments of Commerce, Tourism and Economic Development.
The new Department of Health would oversee the Bureau for Public Health, the Health Care Authority, the Center for Threat Preparedness and the offices of Emergency Medical Services, and Chief Medical Examiner.
The Department of Health also would oversee the Office of Inspector General, whose divisions would include the Office of Health Facility Licensure and Certification, the Board of Review, the Foster Care Ombudsman, the Olmstead Office, Investigations and Fraud Management, Quality Control, the Mental Health Ombudsman, the West Virginia Clearance for Access: Registry and Employment Screening and the Human Rights Commission.
The legislation provides greater autonomy to the Office of Inspector General, making it an office appointed by the Governor with a five-year term limit. The new departments are required to cooperate with the Office of Inspector General, which has subpoena power.
The Department of Human Services would oversee the bureaus for Social Services, Medical Services, Family Assistance, Child Support Enforcement, and Behavioral Health.
The Department of Health Facilities would oversee all DHHR-owned hospitals, including Hopemont Hospital, Jackie Withrow Hospital, John Manchin Sr. Health Care Center, Lakin Hospital, Mildred Mitchell-Bateman Hospital, Welch Community Hospital and William R. Sharpe Jr. Hospital. DHHR also would be required to submit a long-term sustainability plan for each facility by Dec. 1 of this year.
The bill now heads to the Governor's desk to await his signature.