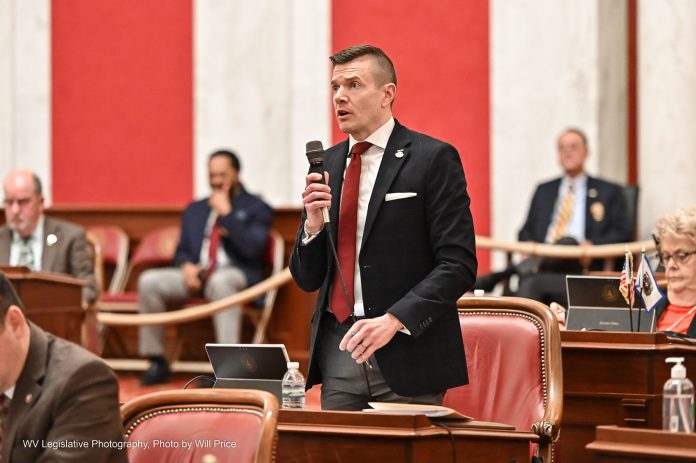 The Senate completed legislative action on House Bill 2882, which makes a $115 million supplemental appropriation to the Department of Economic Development, after more than two hours of debate Wednesday afternoon.
The legislation transfers $115 million from available surplus tax dollars, with $10 million going toward broadband expansion projects and $105 million going to the Economic Development Project Fund.
The $105 million portion is part of a $300 million package the state is providing to support Form Energy's plan to build an iron-air battery manufacturing plant on the site of the former Weirton Steel property in Hancock County.
As part of the deal, the state will retain ownership of the land and buildings as collateral to guarantee the state's investment, while Form Energy leases it back as it meets certain project requirements. The property would transfer to Form no sooner than five years and only if the company employs 750 workers. The deal calls for workers to earn at least $63,000 a year in average salary. The state will provide another $110 million to Form Energy once the project is complete.
The company is investing $350 million in start-up costs, for a total, combined investment of $760 million. Form will manufacture its own batteries using iron-air technology for energy storage for solar and wind power projects. The company expects to start construction of its Weirton factory in 2023 and begin manufacturing batteries in 2024 for broad commercialization.
Opponents of the bill offered three failed amendments ranging from directing the $105 million elsewhere to stripping the funding out entirely, to providing $200,000 of the funding for retraining and revitalization in the southern coal counties.
The opponents called the bill a massive gamble, questioning the economic benefits of the plant relative to the state's investment. They also criticized statements from Form Energy officials about using their technology to end the use of fossil fuels, and accused supporters of the bill of voting coal miners out of a job.
Supporters of the bill noted the incredible economic impact in terms of tax dollars and well-paying jobs to an area decimated by the decline of the steel industry. Several mentioned that a yes vote would signal to other companies that West Virginia is a destination for similar projects and investments.
Supporters also noted the collateral and security in the bill, saying the state isn't giving away anything if the project isn't completed according to the stipulations set forth in the contract.
The legislation now heads to the Governor's desk where he is expected to sign it into law.