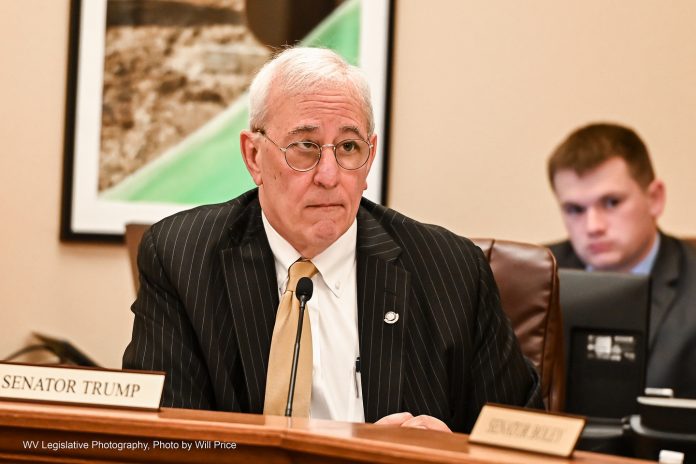 The Senate Education Committee advanced a bill on Tuesday morning that would increase salaries for teachers with less than eight years of experience.
Senate Bill 204 would bump these newer teachers up pay scales so their salary is treated as if they are all on their eighth year in the classroom.
Senator Charles Trump (R-Morgan) is the lead sponsor of the bill, and he views it a mechanism to address West Virginia's teaching vacancies in a more direct way than an across-the-board raise.
"I acknowledge and concede that this doesn't fully address the problem because all of our teachers are underpaid, but I think a more competitive starting salary would help with our vacancies," Trump said.
West Virginia Education Association President Dale Lee appeared before the committee, and he, along with several lawmakers, acknowledge one unintended consequence could be the frustration of teachers around their eighth year of service that would be just outside the parameters of the raise.
"My concern with that is, you have a brand new teacher coming in and a teacher who has been there eight years, and the second year they're teaching, they're on the same pay scale and they will be from that point on," Lee said. "So you're eliminating eight years of increment raises for those ore experienced educators."
Trump closed by committing to working out any kinks in the bill, while reiterating his view that the best way to attack the vacancy issue is to offer salaries to new teachers that are competitive with our border states.
A fiscal note for the bill indicates a continuing $24 million a year cost to the state.
The legislation now heads to the full Senate for consideration.