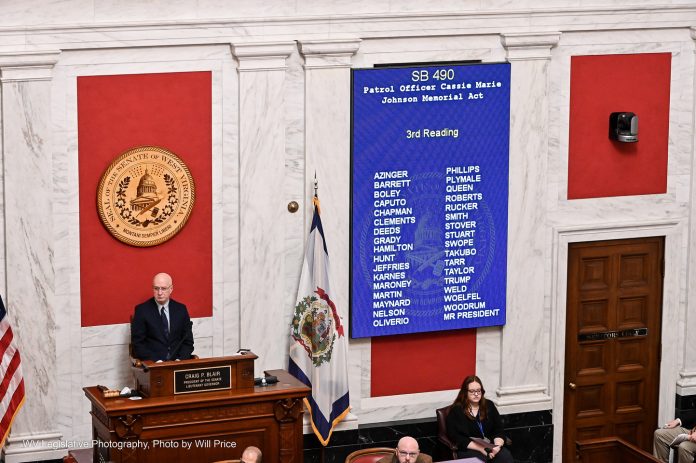 The Senate passed the Patrol Officer Cassie Marie Johnson Memorial Act on Friday, legislation that would add a 15-year to life sentence with mercy for anyone who causes the death of a police officer, security officer, firefighter, or EMS worker, regardless of the offender's intent.
Under the bill, the offender would not be eligible for parole for at least the full 15-year sentence.
Officer Johnson, 28, was murdered in Dec. 2020 after responding to a parking complaint on Garrison Avenue in Charleston.
Many of her Charleston Police Officer colleagues are well as her family were present in the chamber today to see this bill pass unanimously in her honor.