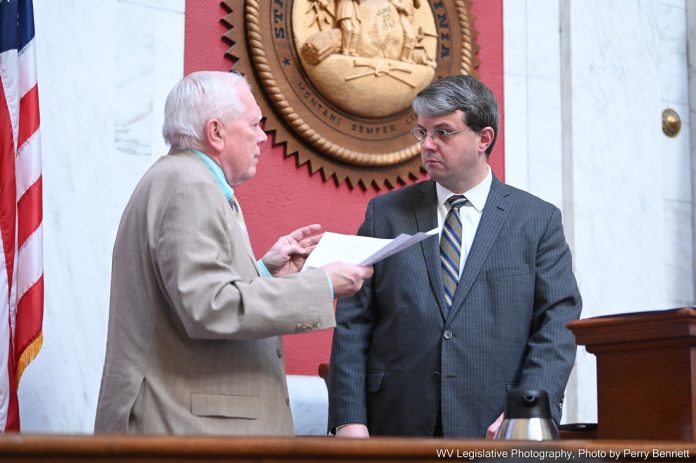 Monday, the House passed two bills.
House Bill 2530 extends the expiration of temporary registration plates from 60 days to 90 days.
House Bill 2533 allows for a permanent windshield placard to be valid for the duration of the applicant's life, instead of them having to renew regularly. Temporary placards are still only valid for 6 months.
There were four bills on second reading.
Senate Bill 128 was advanced to third with the right to amend. The bill clarifies the authority of the Governor and the Legislature to proclaim or declare states of emergency. It creates two classes of states of preparedness and establishes the criteria.
House Bill 2310 authorizes the DMV to develop an "Antique Fleet" program so that multiple antique vehicles may utilize a single registration plate.
House Bill 2564 repeals obsolete code relating to a former DUI license revocation process.
House Bill 2602 adds special teaching assistance to the class titles of service personnel of the state minimum pay scale and class titles. The classifications were inadvertently omitted in the HB 4829 passed in 2022.