Beckley, W.Va. – West Virginia University Institute of Technology (WVU Tech) Campus President Dr. T. Ramon Stuart gave his first State of the University address today, announcing new initiatives for transforming South Kanawha Street through the heart of campus and RecTech, a partnership with many outdoor community organizations.

The theme of his speech was becoming southern West Virginia's premier four-year university, and solidifying the relationship between the city of Beckley and WVU Tech. This speech was the first update Dr. Stuart has given since becoming the campus president in January. Throughout the speech, Dr. Stuart recapped the first 100 days of his tenure as campus president.

Many members of the community were present for the speech. Dr. Stuart acknowledged the struggles higher education is facing, including budgetary concerns that have been echoed from the main campus in Morgantown. Declining enrollment, which has been an issue across all higher education institutions in the country, has left a deficit in tuition and fees revenue.

"We must be deliberate about strategically transforming our university through a three-phased approach that positions us for growth and prosperity," said Dr. Stuart.

Stuart highlighted a successful Day of Giving, including nearly $10,000 to the William "Bill" Benn Student Success Fund and a gift of $25,000 given by WVU Tech alumnus John Jarrett.

Looking ahead to the future, Dr. Stuart announced several initiatives to recruit and retain students and serve current students, while tapping into the resources of the Beckley community.

"The community is the university, and the university is the community," Stuart says.

In Raleigh County, it is estimated WVU Tech has an economic impact of $32 million and supports 376 jobs.

He also announced the WVU Tech Campus Streetscape Concept, a $13 million project spearheaded by Department of Transportation Secretary Jimmy Wriston, an alumnus of WVU Tech.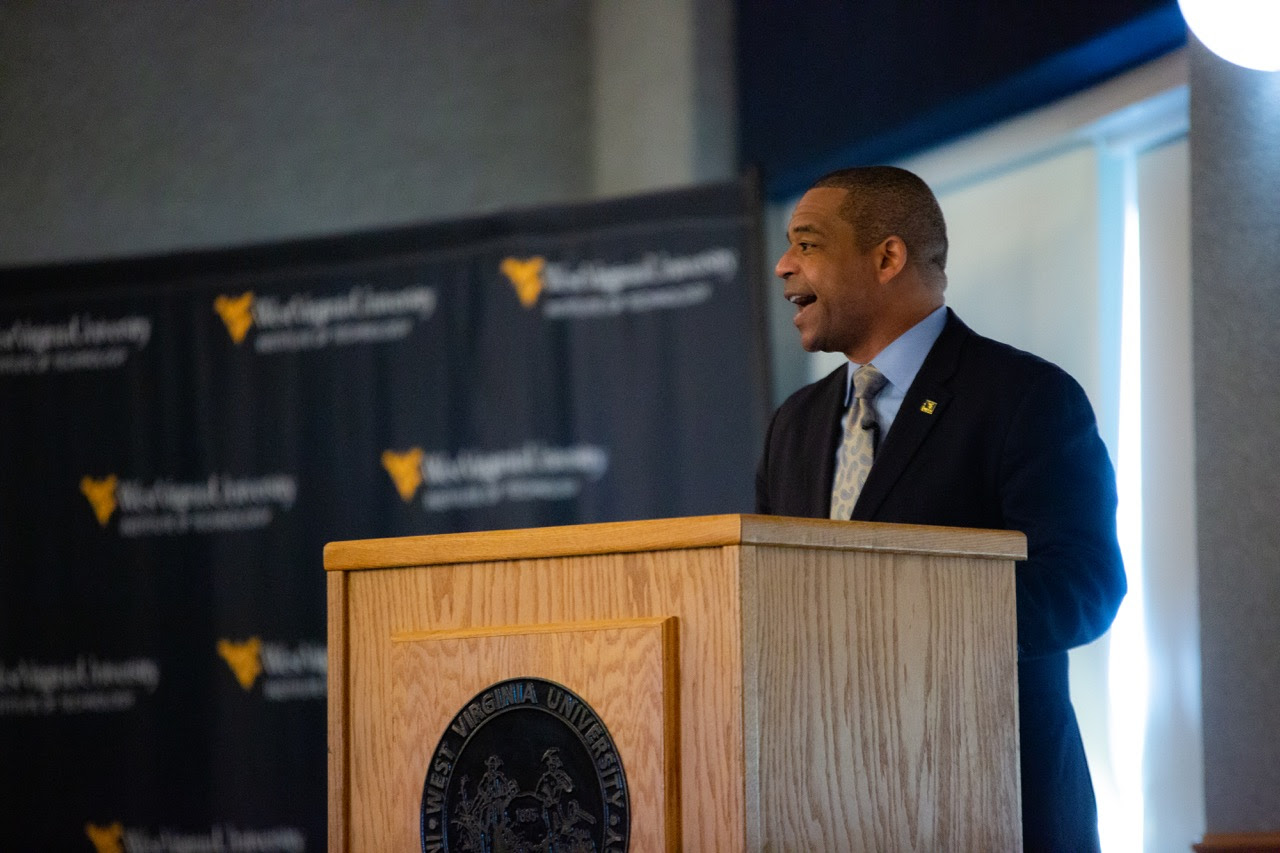 "The transformation will utilize 'smart road' technologies like sensors that monitor and report road conditions, transmitters that provide broadband, interactive lights activated by motion sensors to illuminate the road, cameras to enhance pedestrian security, solar-powered flashing pedestrian crossing signs, streetlamps with LED technology for nighttime safety, and electric vehicle charging stations," he says.

Dr. Stuart also announced a new RecTech initiative, which will increase WVU Tech's partnership with Active Southern West Virginia, Beckley Outdoors, the City of Beckley, the New River Gorge Regional Development Authority and others to increase boat and bike racks on campus and becoming more of an outdoor destination.

"We know RecTech can be successful because Utah founded Silicon Slope to connect recreation and technology. Technology is Utah's fastest-growing industry and 79% of the state's tech-sector worker transplants, and 82% of native tech-sector employees rated outdoor recreation and access to public lands as the most important factor in their decision to move or stay in Utah. We can lead that charge in WV because the launch of RecTech represents an opportunity to create a unique identity that positions us for growth," he says.

"We're going to be unapologetic about who we are, and what we can do for people," he says.

For more information about WVU Tech, visit wvutech.edu.